Scarring Alopecia: What Can Be Done?
Scarring Alopecia Affecting More African-American Women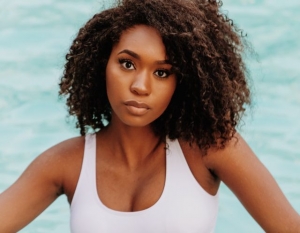 Have you ever seen Rihanna or Nicki Minaj in concert or at an awards show and noticed their beautiful and sometimes outrageous hairstyles? Or how often they change their looks in an instant? In order to keep up these appearances they, like many other women turn to hair extensions or weaves. Women who use human hair weaves can flawlessly change their look when it's done right. Be sure to seek out a professional if you're considering hair extensions or weaves.
Studies have shown an increase in scarring alopecia in African-American women who often wear hairstyles that cause traction or the constant pulling of hair follicles. This inflammation of the hair follicle is called folliculitis and often results in hair loss. Hair weaves typically can be quite costly and many women opt to leave their weaves in for months in order to justify the cost of the weaves. When they are left in too long the tugging of the follicles can lead to this serious hair loss condition.
Related: Female Hair Loss: Aging & Your Hair
There are steps women can take to help prevent folliculitis and female pattern baldness from occurring. The vast majority of reputable hair specialists encourage women with curly hair to avoid over-processing their hair and to rely on their hairdresser to professionally apply relaxers in a salon setting at about six to eight week intervals.
Additionally, it is important to avoid having a weave sewn in too tightly. When it's pulled too tight it can lead to permanent hair loss. If you're already noticing some hair loss consult a professional and try using special shampoos that will kill existing bacteria on the surface of the scalp. By killing the bacteria you can help prevent folliculitis.
If you routinely use weaves and you are experiencing hair loss we encourage you to schedule your free, confidential consultation today. Meet with a trained North Mississippi hair loss specialist at our state-of-the-art center in Tupelo. There is no charge or obligation! Your hair loss consultation will provide you the information you need to understand your hair loss and know what can be done about it.
Latest posts by Roger Parker
(see all)
https://tupelohairloss.com/wp-content/uploads/2021/09/female-hair-loss-treatment-for-scarring-alopecia-mississippi.jpg
496
640
Roger Parker
https://tupelohairloss.com/wp-content/uploads/2018/08/north-mississippi-tupelo-hair-loss-restoration-studio.png
Roger Parker
2021-09-30 11:27:22
2022-08-05 15:59:55
Scarring Alopecia: What Can Be Done?