Mississippi European Style Wigs for Women
Beautiful European Style Custom Human Hair Wigs to Meet Your Needs
Gorgeous Medical and Fashion Wigs
Custom Medical & Alopecia Wigs for Women
The medical grade wigs we offer (unlike the fashion wigs you will see at the mall or online) are created to your exact specifications and we work diligently to carefully matched to your existing hair in terms of color, texture, wave and hair style. Your custom wig is then expertly cut and styled to reflect light naturally, and flow beautifully just like your own natural growing hair.
The medical hair loss solutions we offer are virtually invisible to both sight and touch. You simply can't tell where the added hair begins or ends when you run your fingers through your hair.
Beautiful Custom Wigs for Women – Tupelo, MS
Medical Hair Loss Solutions and Alternatives
There are many hair loss treatment options for anyone experiencing medically related hair loss. Some people choose scarves or turbans, and others prefer a hair prosthesis. Our custom hair replacements for men, women, and children are unique from the standard fashion wigs you find in department stores or mail order catalogs.
If you choose to replace your hair, you'll be happy to know that wigs that don't quite look real are a thing of the past. New technologies have made both human hair wigs and synthetic wigs appear extraordinarily realistic and they can be fitted to the shape of your head which really gives them a look of unmatched realism.
Human hair wigs are typically more expensive and require more maintenance. Synthetic wigs are often less expensive (although some special models can be more expensive), and are easier to wash and style. Synthetic wigs also dry more quickly and require less care.
Hair Prostheses are the latest technological advance in replacing lost hair. They are made to meet the exact and specific needs of the wearer. Form fitting and breathable, the flexible fit of the hair prosthesis can be styled just like natural hair. A high-quality prosthesis will always go undetected. They are also designed to meet an individual's specific hair loss needs, and to look totally natural and undetectable.
Natural Human Hair Wigs in Tupelo, Mississippi
Our human hair wigs give us great pride. They are the very ultimate in comfort and style and nothing compares to the high quality human hair wigs. If you suffer from a medical condition which has caused hair loss, such as trichotillomania, lupus, aolpecia, or are undergoing chemotherapy treatments, our medical wigs are made from 100% natural human hair and are light and easy to maintain.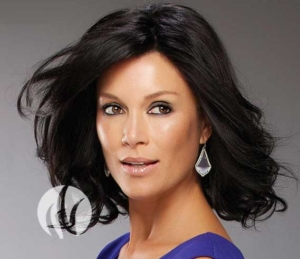 Unlike synthetic hair our human hair wigs allow you to use rollers, hot blowers, and curling irons. The result is styling options that are limited only by your imagination. All our human hair wigs use the very finest processed human hair or virgin European human hair. This allows you a look that cannot be surpassed.
Human hair wigs start off with no hairstyle. They are cut and customized to the look that you want. For this reason we do not have any set styles like you find with store purchased synthetic wigs.
In human hair wigs, virgin European hair simply cannot be matched. Most human hair wigs use processed human hair from China. The hair must be stripped of the cuticle and bleached in a rather nasty chemical process. 'Virgin' hair from Europe has not undergone this process. As a result, it is softer and lighter, with a more natural color and depth of tone, and has much more strength than processed hair. In a word, it is simply beautiful.
Say Goodbye to Hair Loss Anxiety
Whether you are experiencing thinning hair and want to stop your hair loss, or want more hair, we offer the latest clinically proven hair loss treatment and hair restoration solutions for men and women of all ages and hair types.
We want to help you find the hair loss solution that is right for you. Fill out our form to get started with your free, private consultation.
Free, Private Consultation
Restore your hair. Restore your life. Book Online Now.