Alopecia & Medical Wigs Tupelo MS
Beautiful Women's Wigs for Alopecia and Female Hair Loss in Tupelo, Mississippi
Alopecia Wigs and Medical Wigs for Female Hair Loss
North Mississippi Hair Loss Solutions in Tupelo, Mississippi, helps men, women and children experiencing hair loss due to Alopecia Areata, and other forms of medically-related hair loss such as thyroid, chemotherapy, trichotillomania, or other medical treatments and disorders.
Alopecia Areata and other types of Alopecia cause hair loss because of their ability to cause the body to attack hair follicle cells. Because there is no way to completely cure Alopecia, many victims use wigs as a life-long confidence booster. Our most important responsibility is to help you gain confidence.
Custom Alopecia Wigs in Tupelo, Mississippi
North Mississippi Hair Loss Solutions in Tupelo MS provides custom made 100% natural European and human hair wigs for individuals experiencing Alopecia, Trichotillomania and other types of Medical Hair Loss. Medical hair loss can be attributed to several causes including:
Alopecia Areata, Alopecia Totalis and Alopecia Universalis
Trichotillomania (compulsive hair pulling)
Chemotherapy and Radiation Treatments
Drugs and Surgery
Health and Stress
Chemical DamageAccident or Trauma Injury
Burning and Scaring
Trichotillomania (Compulsive Hair Pulling)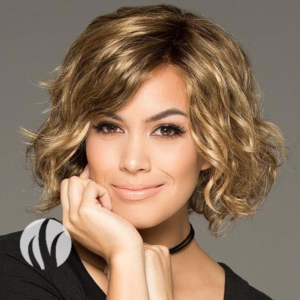 Many people have nervous habits but those individuals who pull out their hair compulsively can suffer overwhelming emotional and even physical impact. Hair pulling like this is a deep secret for most people who do it, but it is not especially rare. Psychiatrists estimate that 2.5 million Americans have what is called trichotillomania (trick-o-till-o-main-ee-a). If wigs or hair replacement is something you want to consider, the highly experienced consultants at North Mississippi Hair Loss Solutions in Tupelo, MS will help you find the best solution for your particular type of hair loss.
Medical Hair Loss Solutions and Alternatives
There are several hair loss treatment options available for those experiencing medically related hair loss. Some people choose hairs, scarves or turbans, while others prefer hair prosthesis or sometimes both. Our custom hair replacements for men, women, and children are very different from your standard wigs readily available in department stores or mail order catalogs.
If you choose to replace your hair, you'll be happy to know that the fake looking wigs are a thing of the past. New technologies have made both human hair wigs and synthetic wigs appear extraordinarily realistic because they can be fitted to the shape of your head.
Hair Prostheses are the latest technological advancement in replacing lost hair. They are custom made to meet the exact and specific needs of the wearer. Form fitting and breathable, the flexible fit of the hair prosthesis can be styled just like natural hair. A high-quality prosthesis will always go undetected. They are also designed to meet an individual's specific hair loss needs, and to look totally natural and undetectable.
Whatever the cause, every medically-related hair loss situation can be restored to the patient's original hair style and look.
Say Goodbye to Hair Loss Anxiety
Whether you are experiencing thinning hair and want to stop your hair loss, or want more hair, we offer the latest clinically proven hair loss treatment and hair restoration solutions for men and women of all ages and hair types.
We want to help you find the hair loss solution that is right for you. Fill out our form to get started with your free, private consultation.
Free, Private Consultation
Restore your hair. Restore your life. Book Online Now.