How to Take Care of Your New Human Hair Wig
How to Take Care of Your New Human Hair Wig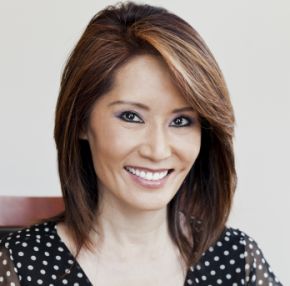 Finding and selecting the right wig is a huge challenge. A beautiful wig can be a life changer for many women, especially if you are suffering from female hair loss, and it is more than just an investment in a wig: it is an investment is you, who you are, and how you want other to perceive you. When it comes to knowing how to take care of your new human hair wig, the first and foremost consideration knowing how to keep it looking wonderful, natural and stylish, regardless of the type of wig you purchase, whether it is a synthetic wig or a 100% human hair wig.
Storing Your Wig
When you are not wearing your wig, you should always store it on a wig stand or block to keep it from becoming misshaped, accidentally damaged or tangled. Your wig should also be stored in a clean, dry location, away from extreme temperatures or direct sunlight.
Cleaning Your Wig
Cleaning your wig starts with making sure there are no tangles in it. Start by working the strands of your wig with a comb or round brush, starting at the end and working your way up towards the crown of your wig. Next you will want to shampoo your wig. Avoid popular off-the-shelf "supermarket" shampoos since these generally contain chemicals that will cause your wig to dry out and loose it's color. Shampoo recommendations vary from one type of wig to another, so it is best to ask your wig specialist from whom you bought your who and who fitted it for you which shampoo they recommend for your particular wig. This is especially important when dealing with 100% natural human hair wigs. Conditioning your wig is also recommended for your wig, but you should take care to smooth the conditioner over the wig and not rub it into the base so that you don't loosen the knots that attach the hair to the base of the wig. Again, always consult your wig salon specialist for their recommendations on shampoo and conditioner, and follow their instructions and guidance to insure the best possible care for your wig to keep it looking it's best for years to come.
Drying Your Wig
After you have washed and conditioned your wig, gently pat any excess water from your wig with a soft towel. Never squeeze, rub or wring your wig to remove water from it. You can also apply a light spray of leave-in conditioner at this time. Place your wig on your wig stand and let it air dry completely. Your wig specialist may recommend that you use a smaller wig form than usual so that you don't stretch the cap of the wig. Use your hands to gently arrange the hair of your wig into the way you want it to look when it is dry. Never brush your wig after you have washed it and it is still damp or wet. Talk to your wig specialist about what she recommends for your wig. Recommendations vary based on whether you have a synthetic wig, a human hair wig or a wig made with virgin European hair.
Styling Your Wig
Remove any tangles from your wig with a wig comb or other wide toothed comb. Do not use standard off-the-shelf hair brushes and always be very gentle. Leave-in conditioners or other styling products designed especially for wigs can help remove static buildup and alleviate dryness. Human hair wigs can be styled just like your own hair, using hair dryers, blowers, curling irons and rollers. Never use any anything such as a curling iron on a synthetic wig because you will melt the fibers of the wig. Synthetic wigs come pre-styled and pre-colored and because they are made of synthetic fibers and not natural human hair, you cannot change their style or color… another great advantage of human hair wigs. To style your wig, simple place it on your wig stand and style it. If you want to change up the style of your human air wig, talk with your wig specialist and get their recommendations and instructions on how to do it to achieve the best outcome.
Fall In Love With Your Hair Again
We invite you to schedule your free, confidential hair loss replacement consultation today. Meet with a trained hair restoration professional at our state-of-the-art hair replacement center in Tupelo, Mississippi.
At North Mississippi Hair Loss Solutions, we offer a variety of stunningly beautiful human hair wigs and women's hair replacement options for women with thinning hair and hair loss.  Fall in love with your hair again and say goodbye to hair loss anxiety once and for all. Call (662) 842-1222 today.
Latest posts by Roger Parker
(see all)
https://tupelohairloss.com/wp-content/uploads/2018/10/female-hair-loss-replacement-oxford-starkville-ms.jpg
491
569
Roger Parker
https://tupelohairloss.com/wp-content/uploads/2018/08/north-mississippi-tupelo-hair-loss-restoration-studio.png
Roger Parker
2019-11-20 15:47:58
2021-02-26 10:37:20
How to Take Care of Your New Human Hair Wig