Do Blondes Really Have More Fun; Which Hair Color Attracts the Most?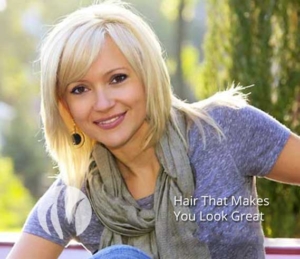 Most of us have heard the saying, "Blondes have more fun." While that is simply a version of an ad campaign by Shirley Polykoff for Clairol hair color back in 1955, it is still relevant today to how we feel about certain hair colors.
Shirley was certainly on to something. According to studies that have been done in the past, the overwhelming majority of people have darker colored hair. With over 90 percent with dark hair, just 3 percent of the entire worldwide population are true blondes with only 2 percent being true redheads.
This may actually be in part why there is much success in the hair color industry with people who change their hair color to stand out from the crowd.
A study by Clairol in 2008 found that 75 percent of women in the United States dye their hair and almost 90 percent of women feel their hair affects their level of confidence.
By the Numbers
Everyone has their own personal preferences, but it varies by gender when you look at the statistics. According to a study done in 2014 by the dating site PlentyofFish, the most popular hair color of men that women choose to contact is brown, with blonde coming in second.
However, when it comes to the preferences of men and their favorite hair color, the numbers are different. A study referenced on Psychology Today showed that blondes received more invitations from men, with brunettes in second place, and redheads in a distant third.
On the other hand, a study done by Viren Swami and Seishin Barrett, psychologists at the University of Westminster, had photos shown to men of women with varying hair colors. The article published in the Scandinavian Journal of Psychology showed blondes were perceived as more of a damsel in distress and were more easily approachable. However, brunettes were deemed more intelligent yet arrogant, and redheads were rated the most temperamental, least shy and, surprisingly, the most sexually promiscuous.
Hair Matters
No matter what your personal preference, it is clear that when it comes to perception as well as attraction – sometimes it is all about the hair color when it comes to first impressions and our hair matters.
If you're experiencing hair loss you may also be experiencing a loss in confidence. At North Mississippi Hair Loss Solutions, we will help you find the perfect hair loss treatment or hair restoration solution for you, regardless of cause or hair type.
Latest posts by Roger Parker
(see all)
https://tupelohairloss.com/wp-content/uploads/2018/09/alopecia-human-hair-wigs-tupelo-ms.jpg
491
569
Roger Parker
https://tupelohairloss.com/wp-content/uploads/2018/08/north-mississippi-tupelo-hair-loss-restoration-studio.png
Roger Parker
2022-02-08 14:08:40
2022-09-01 14:13:25
Do Blondes Really Have More Fun; Which Hair Color Attracts the Most?