How Human Hair Wigs are Revolutionizing Hair Loss Solutions for Women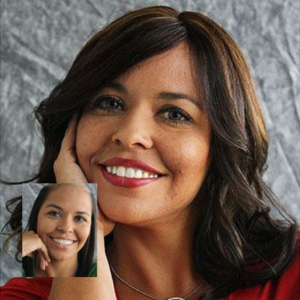 Hair loss is a common problem faced by women due to several reasons, including chemotherapy, alopecia, and aging. Losing hair can take a toll on one's self-esteem, causing a loss of confidence and feelings of insecurity. However, thanks to advancements in technology, women can now use human hair wigs to help them regain their confidence and look their best.
Wigs have been around for centuries, but the technological advancements of today have resulted in higher-quality wigs that look and feel like natural hair. Human hair wigs are made from real human hair and come in a variety of styles, textures, and colors. They can be styled, curled, and even dyed to suit your preferences.
Human hair wigs are available in different lengths, ranging from short pixie cuts to long, flowing locks. They are also available in different cap constructions, including lace front, monofilament, and full lace wigs.
Benefits of Wearing Real Hair Wigs for Women
One of the biggest advantages of wearing human hair wigs is that they look and feel like your natural hair. They are easy to style and maintain and provide a natural-looking hairline, making them virtually undetectable.
Human hair wigs are also durable and can last for several years. Unlike synthetic wigs, human hair wigs can withstand heat styling, making them ideal for those who prefer to switch up their hairstyles frequently.
Furthermore, human hair wigs are versatile, allowing you to change your hairstyle whenever you want without damaging your natural hair. You can go from short to long hair in an instant, or even try out a new hair color without committing to a permanent change.
Dispelling Myths: Are Wigs Bad for Your Hair?
There is a common myth that wearing wigs can damage your natural hair. However, this is not true. Wigs can actually help protect your natural hair from environmental damage and styling tools.
Wearing wigs also allows you to give your natural hair a break from heat styling and chemical treatments, which can cause damage and breakage. Human hair wigs provide a protective barrier between your natural hair and the elements, helping your hair grow healthier and stronger.
Hairpieces for Women with Thinning Hair
Women experiencing hair thinning or hair loss due to medical conditions or aging can benefit from hairpieces designed specifically for them. Hairpieces can be worn to cover areas of thinning hair or to add volume and thickness to your natural hair.
Hairpieces come in different types, including clip-in extensions, hair toppers, and wiglets. Clip-in extensions are perfect for women with mild to moderate hair loss, while hair toppers and wiglets are ideal for those with more extensive hair loss.
Wigs for Alopecia: A Hair Loss Solution
Alopecia is a medical condition that causes hair loss, and it can be challenging for women to deal with. Wigs can provide a solution for women with alopecia, helping them regain their confidence and look their best.
Wigs for alopecia come in different styles, textures, and colors, allowing women to choose the perfect wig that suits their preferences. These wigs are made from high-quality human hair and can be customized to fit the wearer's head perfectly.
How to Choose the Right Human Hair Wig
Choosing the right human hair wig can be overwhelming, but there are a few things you should consider to make the process easier. Firstly, you should determine your budget, as human hair wigs can be quite expensive.
Next, consider the style and length of the wig, as well as the cap construction. Human hair wigs come in different cap constructions, including lace front, monofilament, and full lace wigs.
You should also consider the color of the wig and whether it matches your skin tone and natural hair color. Lastly, consider the texture of the wig and whether it suits your preferences.
Caring for Your Human Hair Wig
Human hair wigs require proper care to maintain their quality and longevity. You should wash your wig regularly with a mild shampoo and conditioner and avoid using hot water.
You should also avoid using heat styling tools too often, as this can damage the hair fibers. Instead, use a wig stand and air dry your wig after washing.
Lastly, store your wig in a cool and dry place when you're not wearing it to prevent damage and tangling.
Styling Options for Human Hair Wigs
Human hair wigs for alopecia and female hair loss are versatile and can be styled in several ways. You can curl, straighten, and even dye your wig to achieve your desired look.
However, it's important to use heat styling tools sparingly to avoid damaging the hair fibers. You should also use high-quality styling products to keep your wig looking its best.
Human Hair Wigs for Female Hair Loss in Mississippi
Human hair wigs have revolutionized hair loss solutions for women, providing a natural-looking and versatile option for those experiencing hair loss or thinning. With the variety of styles, textures, and colors available, women can choose the perfect wig to suit their preferences and needs.
If you're considering a human hair wig, be sure to do your research and choose a reputable wig shop to ensure a high-quality product. With proper care and maintenance, your human hair wig can last for several years and help you regain your confidence and self-esteem.
Closing Thoughts
If you're looking for high-quality human hair wigs in North Mississippi, we encourage you to contact us today to schedule a complimentary, private wig consultation to learn more about the available female hair loss solutions we offer. We offer a wide variety of female hair loss solutions including human hair wigs, toppers, and wonderful women's hair replacement systems.
https://tupelohairloss.com/wp-content/uploads/2019/09/womens-hair-loss-wigs-toppers-tupelo-ms.jpg
432
432
Roger Parker
https://tupelohairloss.com/wp-content/uploads/2018/08/north-mississippi-tupelo-hair-loss-restoration-studio.png
Roger Parker
2023-05-10 09:01:31
2023-06-06 14:17:17
Human Hair Wigs for Female Hair Loss