Tips When Buying A Wig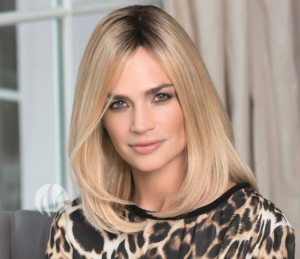 Many situations may arise that may cause you to want to buy a wig. However, if you have never shopped for a wig before, there may be some things you didn't know or thought you knew about them. One of the most common issues, especially for alopecia and medical wigs is that you can actually get ones that complement your features and look like your real hair. Being informed on wigs and how to select ones with good quality that suit you will help you accomplish that.
Wigs That Compliment Your Face
Not every hair style you try will work for you, and the same goes with wigs. Finding a style that matches your features is the first step in making the wig look natural on you. Knowing the size of your head will help you select a wig that fits properly and be sure to try many different cuts and colors to see what works best for your skin tone and face. One of our Hair Wig Specialist can help.
Ask for Opinions
The fact that you are wearing a wig may not be something you want everyone to know, but letting someone else tag along to offer their opinion can be really helpful. A wig that looks and feels comfortable and natural to you, may not seem that way to others, which is why a second opinion is worthwhile in helping you choose.
High Quality Wig
There are many different ways in which wigs are made. Medical quality wigs for women with female hair loss and alopecia wigs for women are typically made with a smaller cap and with a base that won't irritate a sensitive scalp. You don't have to be an expert to know if one is good, but even knowing a little bit can help you find a wig that fits your budget and your needs. If you want to be able to restyle your wig, make sure you get one that isn't only meant to be worn one way. Wigs that are high quality are a great option to get a much more natural look. These are usually more expensive but can be worth it if you wear the wig often.
It is important to take the time necessary to learn how wigs are constructed, in order to figure out why wigs are priced the way they are and what makes them better quality. Comfort is important if you will be wearing the wig often, so be sure to choose the best quality wig you can afford.
Schedule a free, private consultation with one of our North Mississippi Hair Loss Solutions Wig Specialists at our Tupelo studio to see what a custom high quality wig can do for you. Contact us here today!
https://tupelohairloss.com/wp-content/uploads/2018/09/womens-wigs-oxford-tupelo-starkville-ms.jpg
491
569
Roger Parker
https://tupelohairloss.com/wp-content/uploads/2018/08/north-mississippi-tupelo-hair-loss-restoration-studio.png
Roger Parker
2019-08-09 15:42:17
2021-02-26 10:38:11
Buying a Wig: What You Need to Know